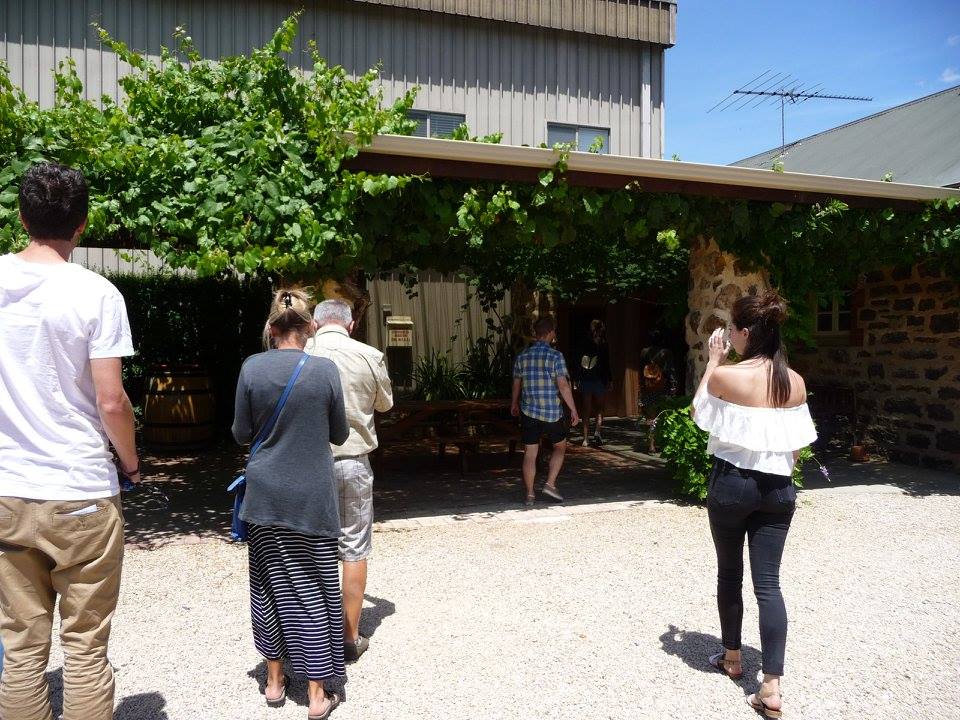 Another Grape Day Out Here in South Australian Wine Country
Presently, my sweet mother is in Australia under the pretence of seeing me, but I think anyone who knows her would agree that she is here just as much for the wine as she is for her only child. After all of last week's putzing around the coast in Victoria, we are off to Adelaide, gateway to some of the country's best wine. And not just any wine– some of the best shiraz. Dianne is salivating in the next room as I write this.
Without making us sound like ruthless alcoholics, we do actually spend 98% of our time in Adelaide in varying degrees of intoxication, but we are thrilled with the experience and in hindsight, yes, it was necessary.
Skipping the details of this rather uneventful capital city, we have 3 full days touring around both the Barossa Valley and McLaren Vale. Our first day is spent on a private tour with the delightful Scott Ninnis, who I am led to believe is a professional basketballer. It is a startling realisation to hear that people play basketball professionally in Australia, and I am still not totally convinced.. Nonetheless, we have a simply fantastic day being driven to 5 cellar doors in the Barossa, sampling all the reds on their tasting menu, and buying more wine that we are able to carry without help.
Our next day is spent much the same, just on a larger tour, which is definitely not as good. We miss Scott. Finally, our third wine-soaked day is in McLaren Vale, on a tour with yet another company. The details have quickly blurred together, but I'll tell you what I do remember: sparkling shiraz. It's amazing, so naturally mum and I take it upon ourselves to single-handedly keep these wineries in business.