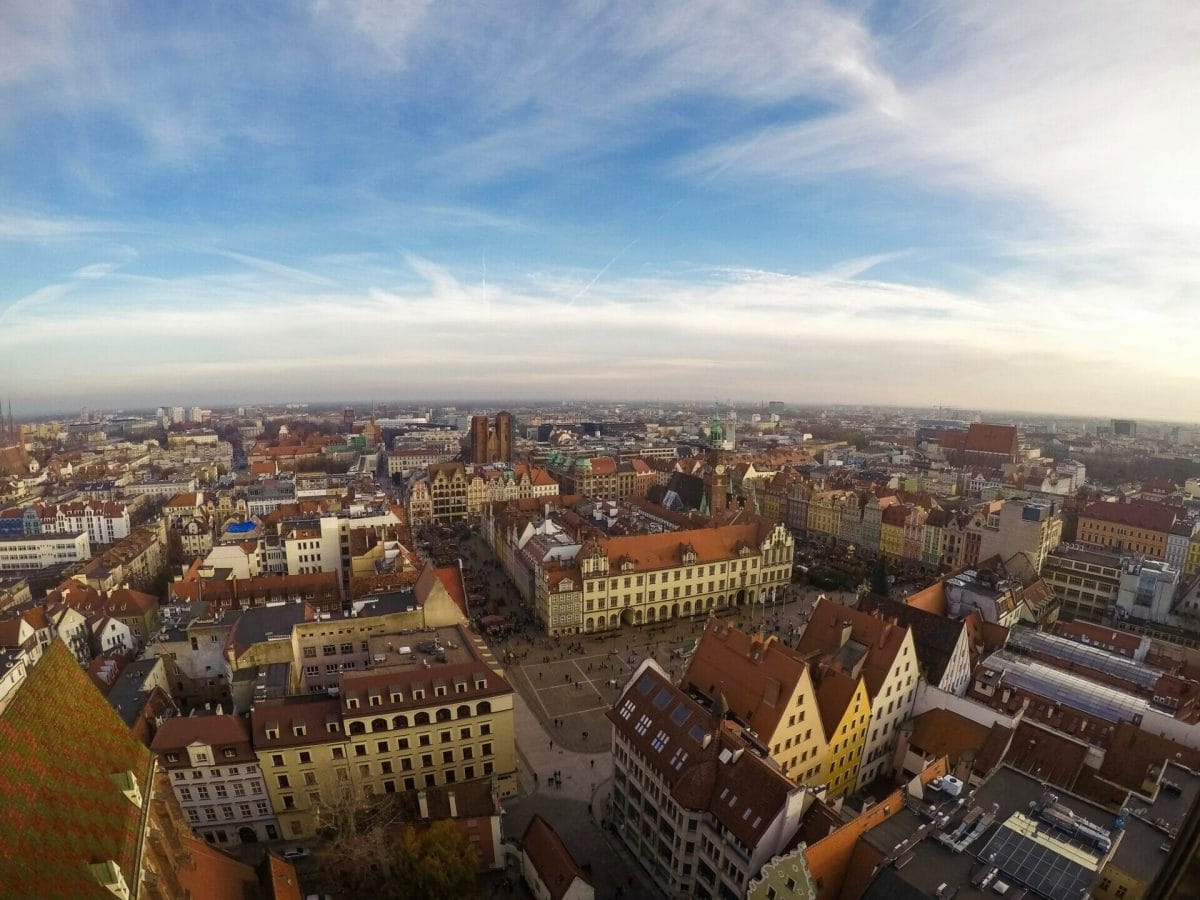 Planning a trip to Poland
Poland, situated in either Central or Eastern Europe depending on who you speak to (and people seem really polarised about it, for some reason), is part of the EU and therefore is included in the Schengen Area for visa purposes, although it does not use the Euro (instead using Polish złoty). It might not be on everyone's Euro Trip itinerary, but it really should be!
Not only is it overflowing with history and beautiful cities, I found that traveling in Poland is quite inexpensive― certainly nothing like Asia or Latin America, but far more affordable than Western Europe. You can buy pastries for under $1, take a 2 hour bus ride for about $5, join a guided tour for about $15, and stay in a private Airbnb for $25-45/night. I also found that people are very friendly, the cities are very clean, and the food is superb! It's a previously underrated destination that is catching a lot more attention recently, and rightly so. Here is some practical information for planning a trip to Poland.
Getting around
Trains
We found that the train was a very reliable and reasonably priced way of getting between larger towns in Poland, and booked our tickets in advance via the Polrail website. The only annoying caveat is that the tickets can't be printed, but must be mailed to an address in Poland. I just contacted the host of our AirBnb in advance and asked to mail the tickets to him, which he happily agreed to, supplying his work address and then delivering the tickets to the flat so that they were waiting for us when we arrived.
Buses
For shorter trips, like from Kraków to Oświęcim (where the Auschwitz-Birkenau Memorial & Museum is located), Polish buses are easiest and incredibly inexpensive. In Kraków's main train station (Kraków Główny), the buses are located right outside and run quite regularly to a number of destinations that would make for great day trips. It was fine for us to just show up to the buses and book these tickets rather than reserving in advance, as buses to popular destinations like Auschwitz are running constantly.
Where to visit
Kraków
Situated on the Vistula River in Southern Poland, Kraków is a vibrant city with a storied past and a rich, enduring culture. Wander around Rynek Główny, the main square, to take in the beautiful St. Mary's Basilica; admire Wawel Castle and Wawel Cathedral on the hill above the city; take a free walking tour through the Jewish Quarter in Kazimierz; visit the museum at Oskar Schindler's Factory for a history lesson; and enjoy delicious pierogi and zapiekanka at one of the hundreds of cafes and restaurants. I recommend staying in either Kazimierz or Old Town, and would also highly recommend staying in an Airbnb― we paid just $27/night for our private apartment overlooking the square! Read more about our time in Kraków.
Oświęcim
The Auschwitz-Birkenau Memorial & Museum is the most important place to visit in Poland and somewhere absolutely everyone should see in their life. It's easily accessible as a day trip from Kraków, simply take a 90min bus from the train station for 17zł (there is really no need to pay for a tour, it's incredibly simple to get yourself there). Entry to both Auschwitz and nearby Birkenau is free, but I would highly recommend paying the 47zł to join a tour, as there's an overwhelming amount of things to see and you'll take a lot more out of the experience if you have someone explaining the history and significance of what you are seeing. Read more about our time at Auschwitz-Birkenau.
Zakopane
A quaint ski town located 2 hours from Kraków, Zakopane is another great option for a day trip, either for snow sports in winter or hiking in summer. It was unfortunately an unseasonably warm November, so we had neither snow cover nor appropriate hiking weather, but we enjoyed the cute town and the views from the top of the mountain regardless. Take a bus early in the morning from the main station in Kraków and enjoy a full day in the Tatras!
Wrocław
Definitely the most adorable fairytale town I've ever seen, I can't recommend Wrocław highly enough as a sweet escape after many days of taking in important (but devastating) history lessons in one of the bigger cities. Walk around the Market Square, past the storybook-eque Town Hall and the dozens of colourful buildings; climb the St. Elizabeth Church's tower via a narrow, spiral staircase and take in views over the whole town; wander through the beautiful Szczytnicki Park; and go gnome-spotting to see how many of the town's 200 tiny gnome statues you can find! Read more about our time in Wrocław.
Read more about our Poland adventures
HISTORY LESSONS IN KRAKÓW: VISITING AUSCHWITZ AND KAZIMIERZ
COUNTING DOWN TO CHRISTMAS IN WROCŁAW, POLAND