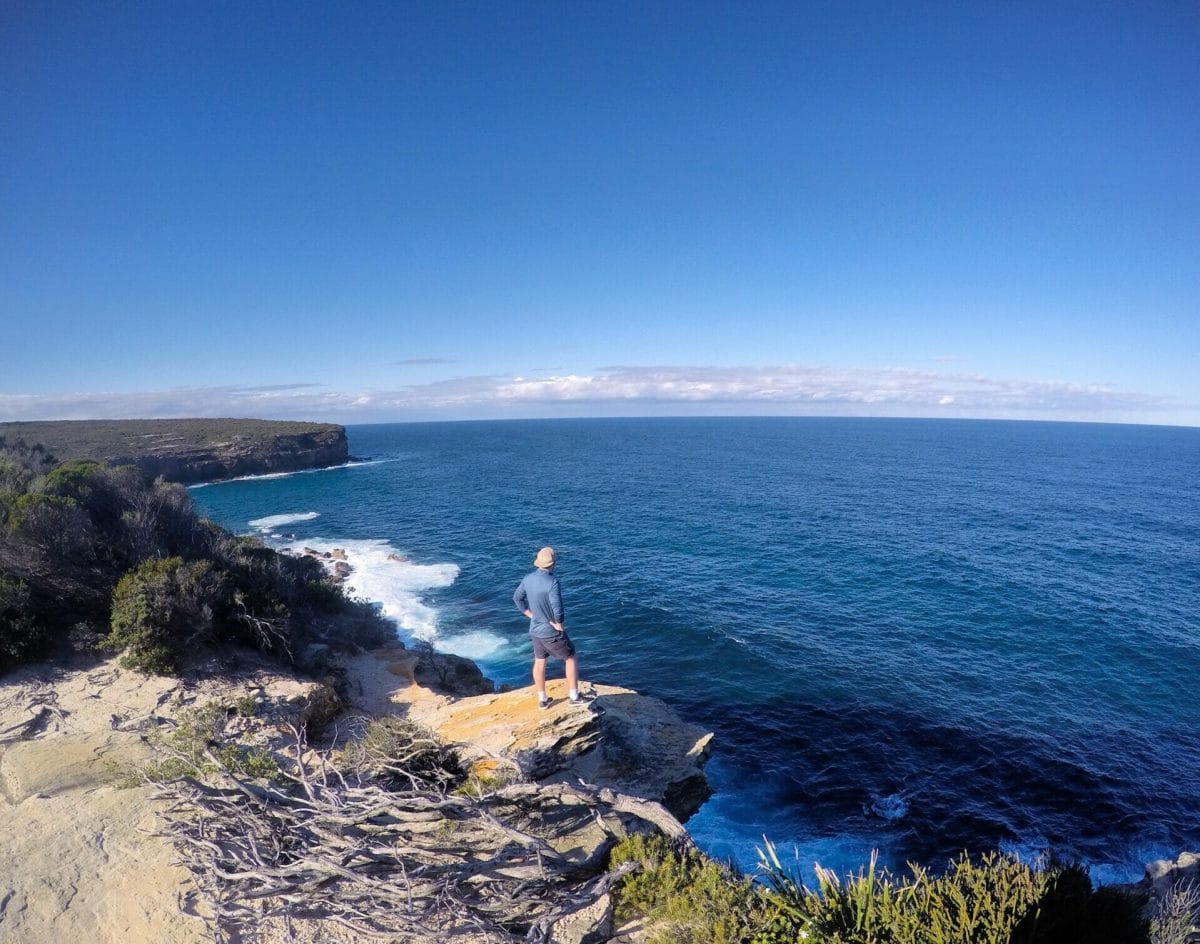 The very best of Sydney's Royal National Park
Continuing on from my last post about the best of Wollongong & surrounds, it seems only fitting to include an entire post dedicated to the incredible Royal National Park that sits halfway between Sydney and Wollongong. The RNP is one of the best areas to explore near the Illawarra― really, in all of Australia― and is honestly overflowing with fun, outdoorsy activities. Enjoy quick or multi-day hikes through palm forests, lounge on secluded beaches, or just take in the coastline from atop the dramatic cliffs. Here are just a few of the best spots in the RNP that are not to be missed.
Wattamolla Beach
About 45 minutes from Wollongong and only a bit longer from Sydney, you'll find Wattamolla Beach, its popular jump rock, and the jagged coastline that has become one of my favourite spots in the whole national park. The area can be quite popular in summer holidays, but is pleasantly quiet during the week and especially during the colder months, although you'd struggle to find a day that isn't beach weather! You can't camp at Wattamolla, but there are a number of sites either a short drive or about 10km hike away.
Wedding Cake Rock
Farther north towards Sydney, just a few kilometres from Bundeena, you can walk along a flat boardwalk to the popular Wedding Cake Rock and take in stunning ocean views from the white, layered rock ledge. Technically, it is closed to the public and blocked off by a fence now, but everyone just hops over and sits on it anyway. I'm not condoning this, but as you can probably tell, I've done it, so..
Eagle Rock
Accessible as a short walk from Wattamolla Beach, Eagle Rock is an incredible rock formation that bears shocking resemblance to a certain bird. The best way to see Eagle Rock is definitely to take in the entire Coast Track, though!
Coast Track
From Otford to Bundeena, or the other direction, there's an amazing 32km coastal hike through the magnificent RNP that will take you to all of these beautiful spots! The best option is to park at the train station in Otford (or take the train there) and then take ferry from Bundeena to Cronulla at the end of the hike, where you can catch a train back to Otford (or home). You can stay overnight at North Era Campground for $12 to break the walk into 2 days, or do it all in a single day like I just did. Read about that beautiful struggle here.