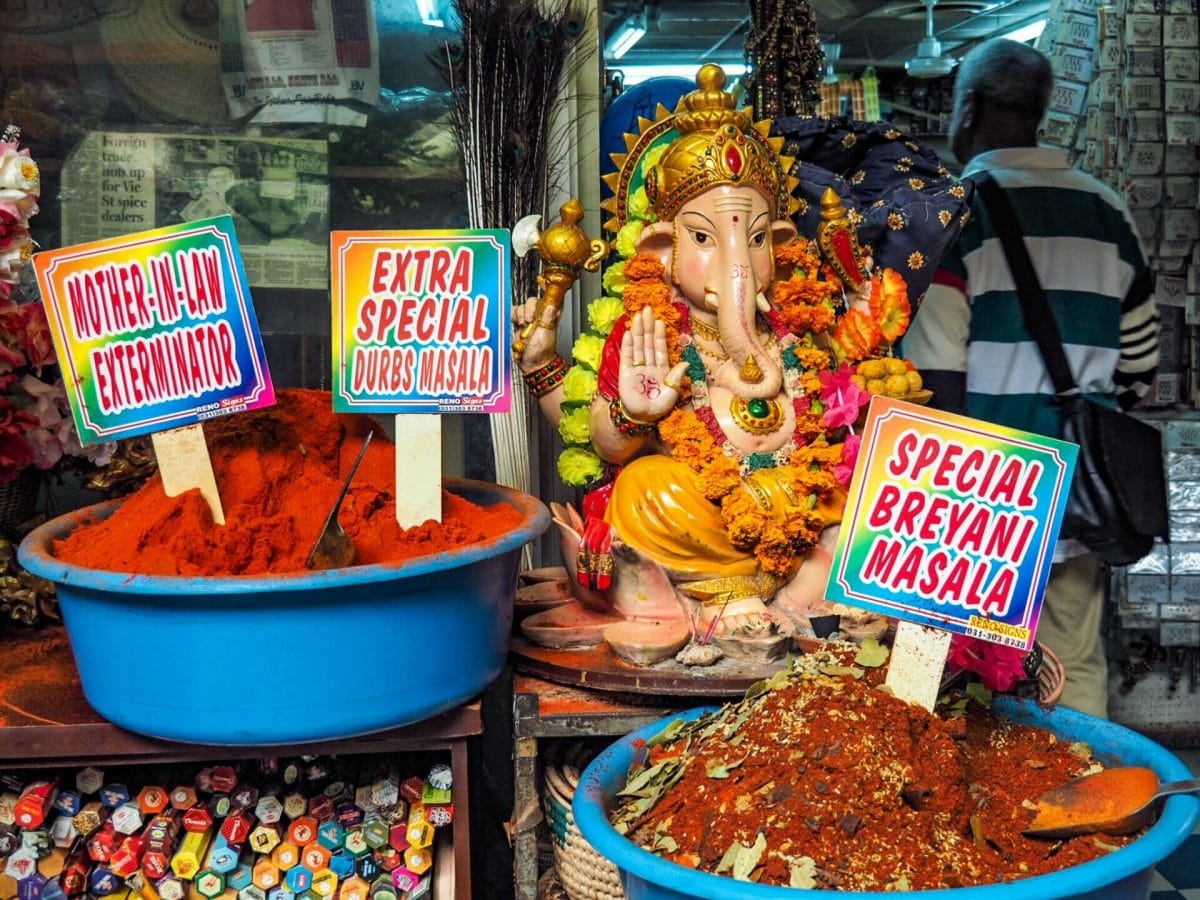 Chowing down in Durban
Several years ago, I read an article about Durban in a National Geographic Traveller magazine and became somewhat obsessed with visiting this South African city on the Indian Ocean, due in large part to the fact that it's home to the largest population of Indians outside of India. After my time working (and being paid almost exclusively in curry) at an Indian restaurant during my undergrad, all I wanted in the entire world was to just live off lamb vindaloo and chicken tikka masala, and tour the world in search of the very best. Somewhat surprising that I would visit Durban before ever making it India (although it is high on my list for after I finish my PhD), but here I am, ready to spend the next few days shovelling in all of the Indian food my body will allow, as spicy as the chef can prepare it (if you aren't sweating during dinner, you're doing it wrong).
All the details: Durban
Getting there: Fly into King Shaka International Airport and either take an Uber into town, or hire a car from one of the many companies on site.
Where to stay: Stay in one of the ritzy beachfront hotels along Durban's Golden Mile, or save cash by staying in an Airbnb in Berea (we paid just $20 per night for a lovely self-contained granny flat). Uber is incredibly cheap, so it is a practical means of transport if you aren't splashing out on car hire.
Top tips: The whole reason we came to Durban was for the magical Bunny Chow, so be sure to sample as much as possible! Read on to learn more about Durban's famous Afro-Indian dish.
---
Bunny chow, inarguably one of South Africa's national treasures, is the pinnacle of my excitement around Durban curry. Although the origins of the name "bunny chow" are still a topic of heated debate, one of the more popular stories is that the Indian community in Durban (referred to as "banias") opened a heap of curry shops in the mid- to late-1800s and used to serve black customers in secret out of the back doors, maintaining a segregated shopfront during apartheid. The curry would be ladled into hollowed-out bread loaves to allow for easy take-away, and the term "bania chow" soon evolved into "bunny chow", often shortened now to just "bunny".
Not only is this one of the cutest names ever given to food, but it's also one of the most ingenious dishes in the world. When I cook, it is either nachos or curry, so I am eager to spice up my culinary efforts by putting the curry into a bread bowl and saying I now have three different specialties (although I did recently venture into curry puffs, so basically four).
Arriving in Durban, I decide that I will be eating exclusively curry and luckily mum is happy to go along for the adventure, so we eat our way through Durban's Indian scene and can now recommend above all else: Palki, a brilliant restaurant near the Berea area of Durban. I eat curry all the time and this is the best I have ever had. It was recommended to us by our Airbnb host, and I can back up that recommendation wholeheartedly.
In terms of bunny chow, basically every restaurant prepares it, but I was particularly happy with the beachfront Copper Chimney, surprising considering its rather modest shopfront and reasonable prices. Really, you will not be disappointed no matter where you get your bunny. It is well and truly the world's greatest invention.
Read more about South Africa
THE PERFECT 3-5 WEEK SOUTH AFRICA ITINERARY
DRIVING THE CAPE PENINSULA: BOULDERS BEACH & CAPE OF GOOD HOPE
TOP 12 THINGS TO DO IN CAPE TOWN, SOUTH AFRICA
COMPARING SAFARIS IN KRUGER NATIONAL PARK, SABI SANDS PRIVATE GAME RESERVE & ADDO ELEPHANT NATIONAL PARK
A GUIDE TO PLANNING THE BEST SOUTH AFRICAN SAFARI